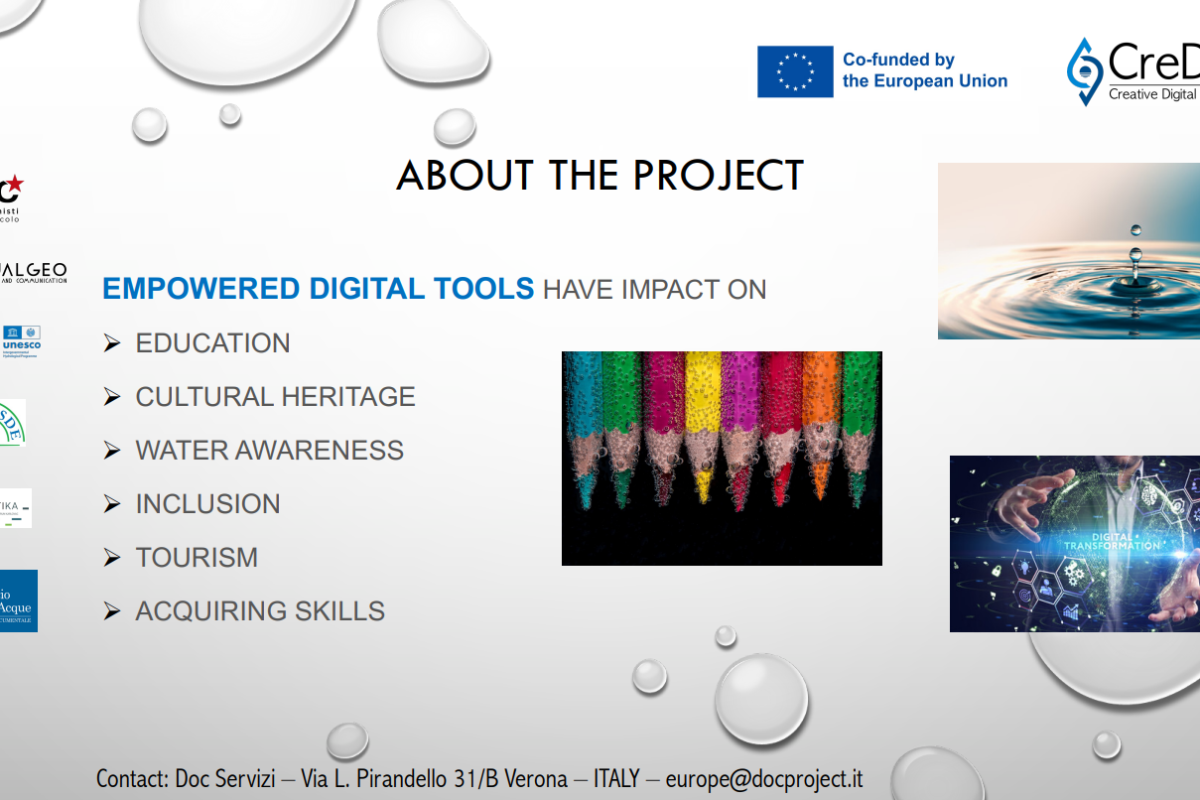 The project "CreDiT - Creative Digital Waters" is getting into full swing. Co-financed by the European Union under the Creative Europe Programme, the project responds to the need for the digitization of natural and cultural water heritage as a key process to achieve the SDGs in Europe, in particular SDG6.
The CreDiT project aims to:
Promote engaging education activities in museums to address climate change and environmental challenges
Improve people's access to interpretation of water heritage within and beyond museums
Contribute to the long-term prevention of further losses of both natural and cultural water heritages.
Together with the partners - DOC Servizi, VirtualGeo and GACRES Srl from Italy, AQUATIKA Freshwater Aquarium Karlovac from Croatia, MIO-ECSDE/HYDRIA from Greece - we will implement targeted actions, such as training courses, workshops and digitization campaigns, as well as digital routes and audio-guides, 3D models, educational media for kids, and empowered digital tools for social media. These actions will engage directly the museum staff, local artists and educational institutions, increasing the number of water museum visitors (both online and onsite).
The project started in February 2023 and will end in January 2025.
All together to enhance the language of water museums!