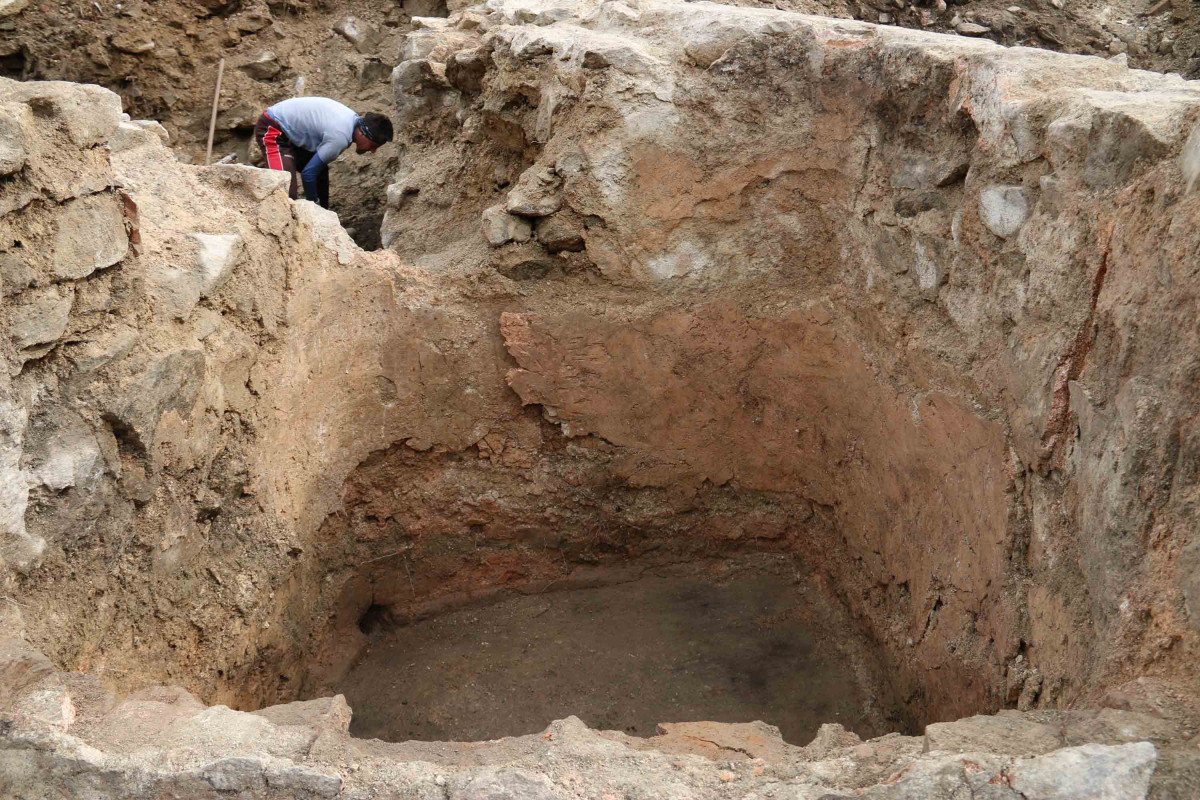 Even in the most remote parts and the smallest settlements of the Roman Empire, the Romans did not want to miss the amenities of their elaborate bathing culture.
That's why there was a bath building about 14 meters long and up to six meters wide, located at the site of the present-day Schlögen next to a small civil settlement and a fort. It was built with amazing technical and structural finesse around 150 A.D. It consists of three rooms: a warm bath room (Caldarium), a lukewarm bath room (Tepidarium) and a cold bath room (Frigidarium). Floor and wall surfaces of the hot bath room and the floor of the lukewarm bath room were heated by a Praefurnium.
The discovery of the Romans in the upper Danube valley
In 1837, a gold coin with the portrait of the Roman Emperor Diocletian was found in Schlögen. The then founded Association of excavation succeeded in the discovery of a Roman Fort and a small civilian settlement. These excavations are considered the first systematic excavations in Upper Austria and in the area of the so-called Danube limes in Austria.
Finds, drawings and reports were collected in the Upper Austrian National Museum, where they still remain. Between 1957 and 1960, more extensive excavations took place in advance of construction, where the Western camp gate was uncovered and preserved. Geophysical surveys in the year 2013 provided evidence that larger parts of the Fort walls and at least two buildings in the civil settlement are still well preserved in the ground. The small but fine Roman baths will be completely excavated in 2018.